I can't believe that we're in the back half of August, someone please tell me where the summer has gone! That being said, there are still many days ahead to soak up this beautiful weather and enjoy cool beverages, flowy dresses and delicious fresh summer food like this Peach, Chèvre and Honey Crostini!
Clearly I love food, but wine has also been a passion of mine for many years. I took a wine course with one of my best friends Alyssa many moons ago (doesn't seem like that long ago, but it was over 10 years now, I suppose that's what happens when you get older) and since then have loved finding food and wine that tastes good together. I will admit that one of my favourite things in the world to do is to pour a glass of wine, put on some Frank Sinatra and cook with my talented hubby Charles. It's our happy place.
I picked out a varietal this month, Sauvignon Blanc, to put together an Okanagan-inspired simple fresh recipe for you to enjoy: Peach Chèvre Crostini!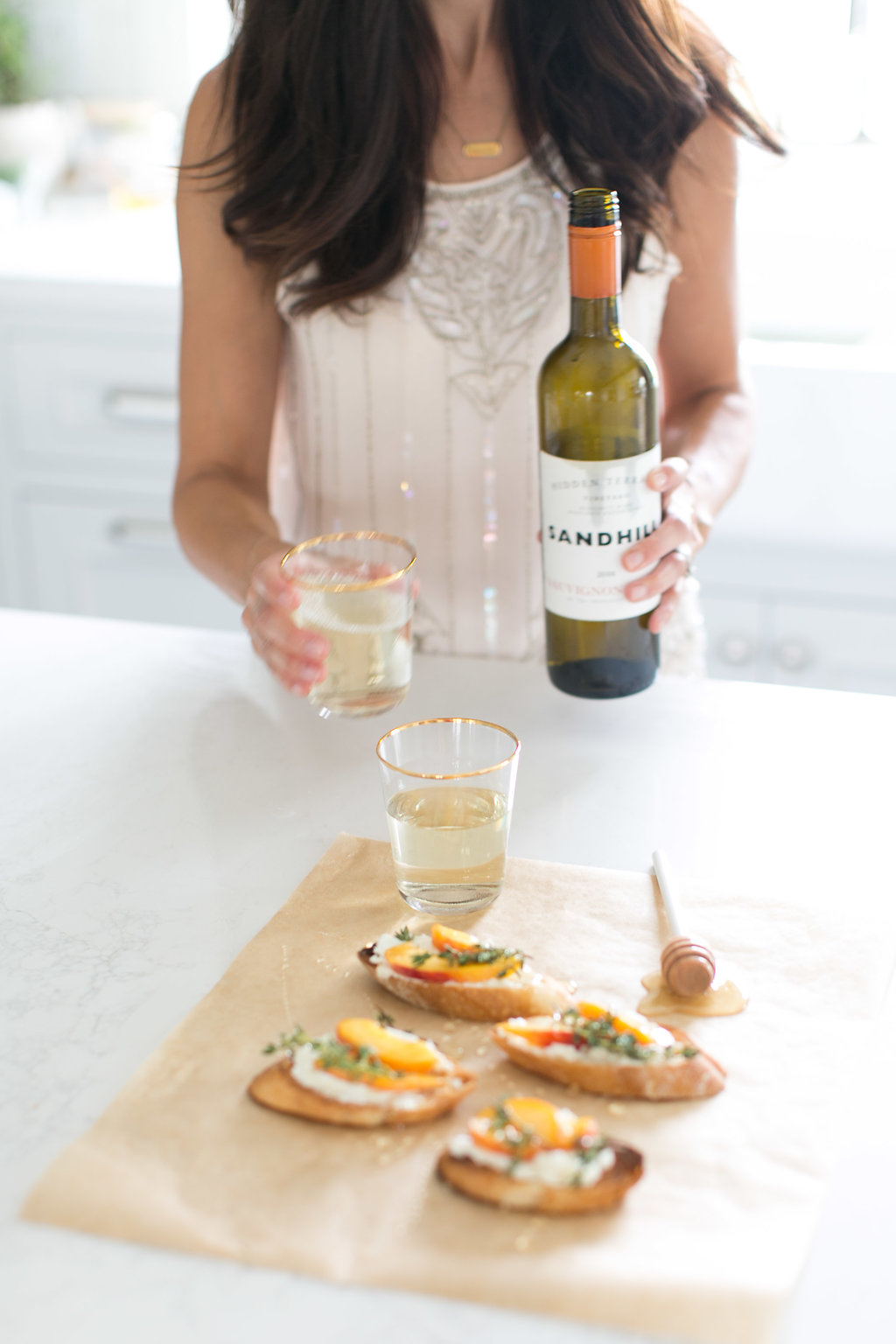 Peach, Chèvre and Honey Crostini
WINE PAIRING: Sauvignon Blanc
These are insanely easy to make and really show off the flavours of these beautiful local ingredients! I've left the quantities out; you can make as few or as many as you want to make!
Sliced baguette, lightly toasted
Plain local goat cheese
Sliced fresh peaches
Local honey
Thyme sprigs
Spread the goat cheese in a thin layer on one side of each piece of toasted baguette, top with a slice or two of the peaches, and place on your platter. Continue until you have as many crostini as you are going to serve. Drizzle lightly with the honey and place a small sprigs of thyme on each crostini before serving.