Cookies are an essential part of the holiday season so I've rounded up 8 holiday cookie recipes that I will have on repeat! Roll up your sleeves and bring out the flour because it's baking time!
There's something just so cozy about baking in the winter time, and there's nothing more nostalgic than eating a classic Christmas cookie. From shortbread to oatmeal cookies, this roundup of my favourite cookies will be sure to keep you busy in the kitchen. So let's turn up my holiday playlist and get to it!
P.S. I think involving the kids in baking is such great activity! It get's them away from technology a little bit and it's a great opportunity for us to spend time together. While not always as relaxing as an afternoon baking by yourself, the memories are worth it.
These aren't your average cookie.. they're Grandma's Old Fashioned Gingersnap Cookies and they are unbelievably delicious!
Another take on a traditional cookie, these cookies have both a regular and vegan version and I can't decide what version I like better….
These easy no-bake cookies are a throw back to the 80's but with a healthier twist.  Mounds of coconut and oats are covered in a decadent-tasting chocolate mixture to create an easy, chewy cookie that can be formed into a nest and filled with even more chocolate goodies for every occasion!
Vegan and Gluten-Free, these cookies are delicious and the perfect treat paired with a warm cup of coffee or as an after dinner treat.
Buttery and flaky, these shortbread cookies are delicious on their own. Or you can take it up a notch and dip them in dark chocolate, trust me you won't regret it!
While not quite as traditional, these coconut almond chocolate chip oatmeal cookies are a family favourite around here.
If you're looking for the perfect old fashioned Thumbprint Cookie recipe to throw you right back into your childhood, these are IT!  Thumbprint Cookies are the perfect addition to your holiday baking.
Perfect for making gingerbread houses, decorations, or gingerbread men, this recipe has been in my family for years!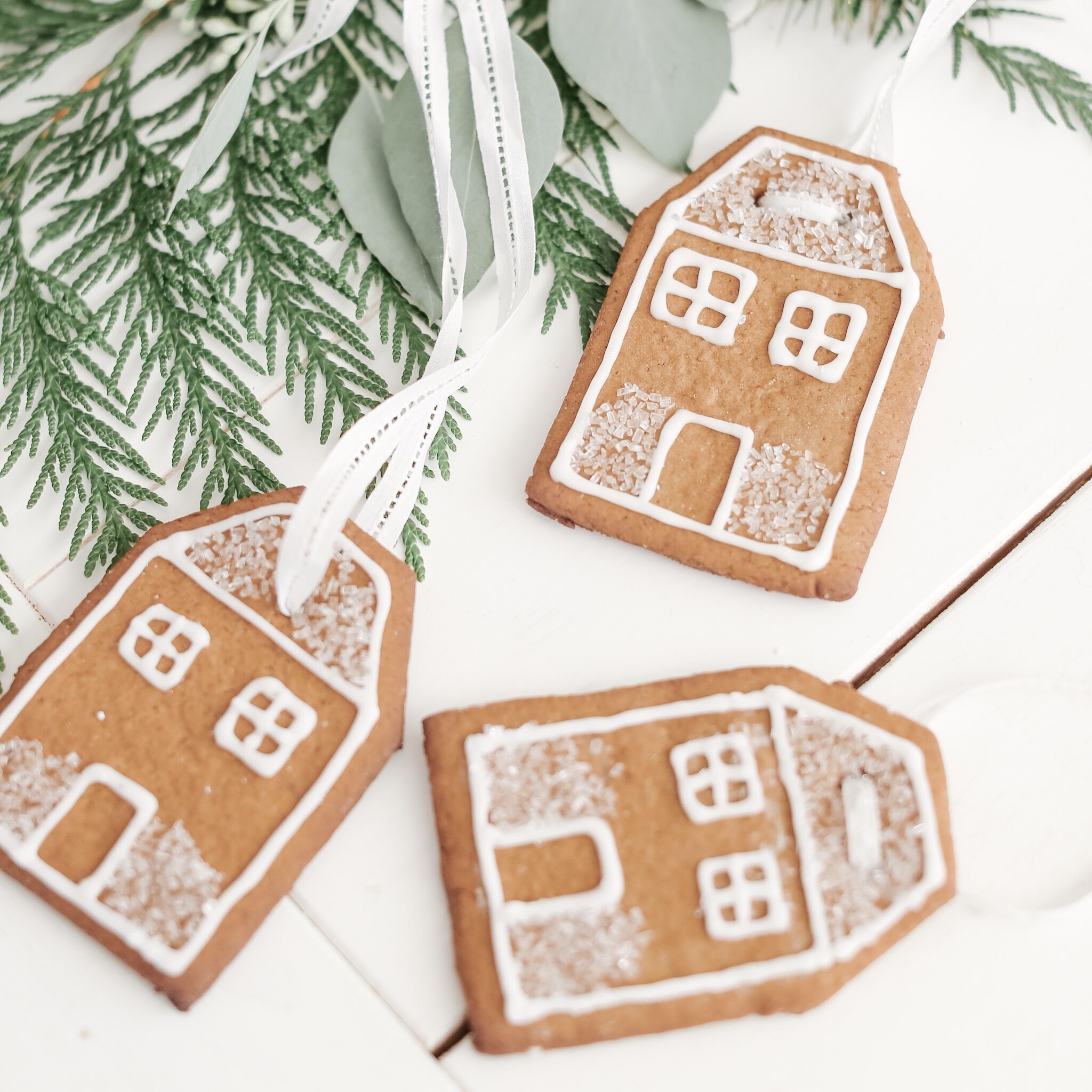 Well there you have it! 8 Holiday Cookie Recipes to get you through the Christmas season, happy baking my friends!
Let me know your favourite Christmas cookie recipe below!