We're making all of your summer dreams come true today with an epic recipe for Lemon Granita that is so simple to make and the definition of refreshing.
Lemon Granita.  Light, refreshing, and simple, this Lemon Granita is the perfect treat for a hot summer day. With only a few simple steps, this is a recipe that is bound to be on repeat in our household with a rotating door of guests all summer long (you kind of sign up for it when you live in Kelowna – everyone wants to visit and I can't blame them!).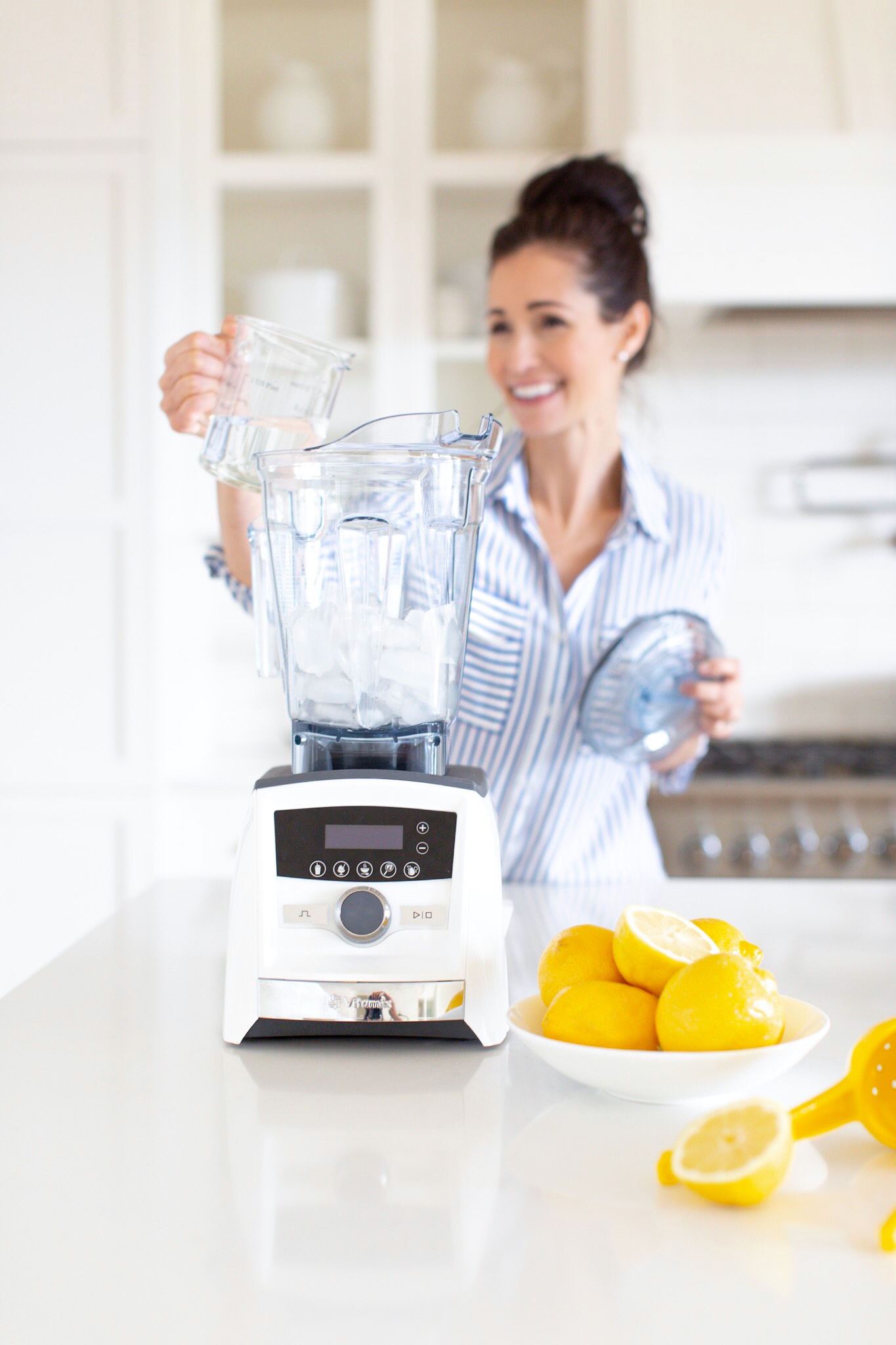 This granita is whipped up with ice and a simple syrup base that uses fresh lemon juice and lemon zest to make it extra flavourful.  I'm planning my next batch as I type… it's sooooo darned good!  It comes together in 10 quick minutes and is SUPER easy to make – because who needs to be slaving in the kitchen when you can be eating granita on a patio with friends instead and STILL look like Martha Stewart?
While lemons may not be the wonder food that some people claim (there is little science beyond anecdotal evidence to support the supposed miraculous benefits of lemon water first thing in the morning, though drinking water in the morning is absolutely a good thing), lemons add great flavour to dishes and are also high in Vitamin C with around the same amount as an orange. Vitamin C helps support your immune and skin health among other things.
Now, If you're in the mood for some more frozen treats this Avocado Lime Nice Cream comes together in a pinch or these Tropical 'Nice' Cream Sandwiches are beyond delicious!
Lemon Granita
This simple lemon granita is the perfect treat on a hot summer day! Its not too sweet and not too tart, and very easy to make!
Ingredients
1/2

cup

lemon juice

(freshly squeezed, around 2.5 lemons)

1/2

cup

water

1/2

cup

sugar

1

tablespoon

lemon zest

4

cups

ice
Instructions
In a small pot, combine the lemon juice, water, sugar, and lemon zest. On a low heat, simmer until the sugar is dissolved (around 5 minutes). Turn off the stove and let mixture cool until room temperature.

Transfer mixture to a high powered blender and add 4 cups of ice. Blend until smooth, approximately 1 minute.

Serve immediately or transfer to a loaf pan lined with parchment paper and freeze until ready to serve!