Thanksgiving is such a wonderful time of year. I love the memories over the years from our family getting together. In case you find yourself scrambling, here's my Thanksgiving Dinner Menu to help save the day including a work back hostess schedule and links to all of the recipes!
Whether your Thanksgiving is inside or outside (my fav!), fancy or simple, I hope that it is filled with family, friends, laughter and really good food!  Here are some of the dishes that we love to serve at Thanksgiving, including my 'famous' white buns (zero apologies here, this is one of those few times where we make them and seriously enjoy them!).
Happy Thanksgiving my friends, I'm so thankful for your support and kindness!
xo
Tori
Thanksgiving Appetizers
While it make take awhile to get dinner on the table with so many moving parts, a small snack for your family, friends, or guests to nibble on isn't a bad idea! Just don't let them get toooo full before the main event.
Cheeseboard
I tend to usually go with a cheese board and load it with a just a few of my favourite cheeses (some vegan) along with piles of fresh fruits and veggies along with some nuts and dried fruit and whole grain crackers- so that it's not so heavy.
A Cheese Board is a good option that can be thrown together in a pinch.  Here's my quick and easy guide:
Thanksgiving Sides
Let's be real, isn't Thanksgiving dinner ALL about the sides? Whether you're having turkey or opting for a vegetarian dinner, here are some of my favourite dishes to compliment your main… whatever that is!  If you're looking for a vegetarian main look no further than our Mushroom Wellington (the best version is in the cookbook or you can use this version here).
I've included a few of my favourite sides in the menu below but you can switch them out of course.
Thanksgiving Desserts
Pumpkin pie is our go-to (check out the Pecan Pumpkin Pie if you have the cookbook), but here are a few others below if you're looking for other options!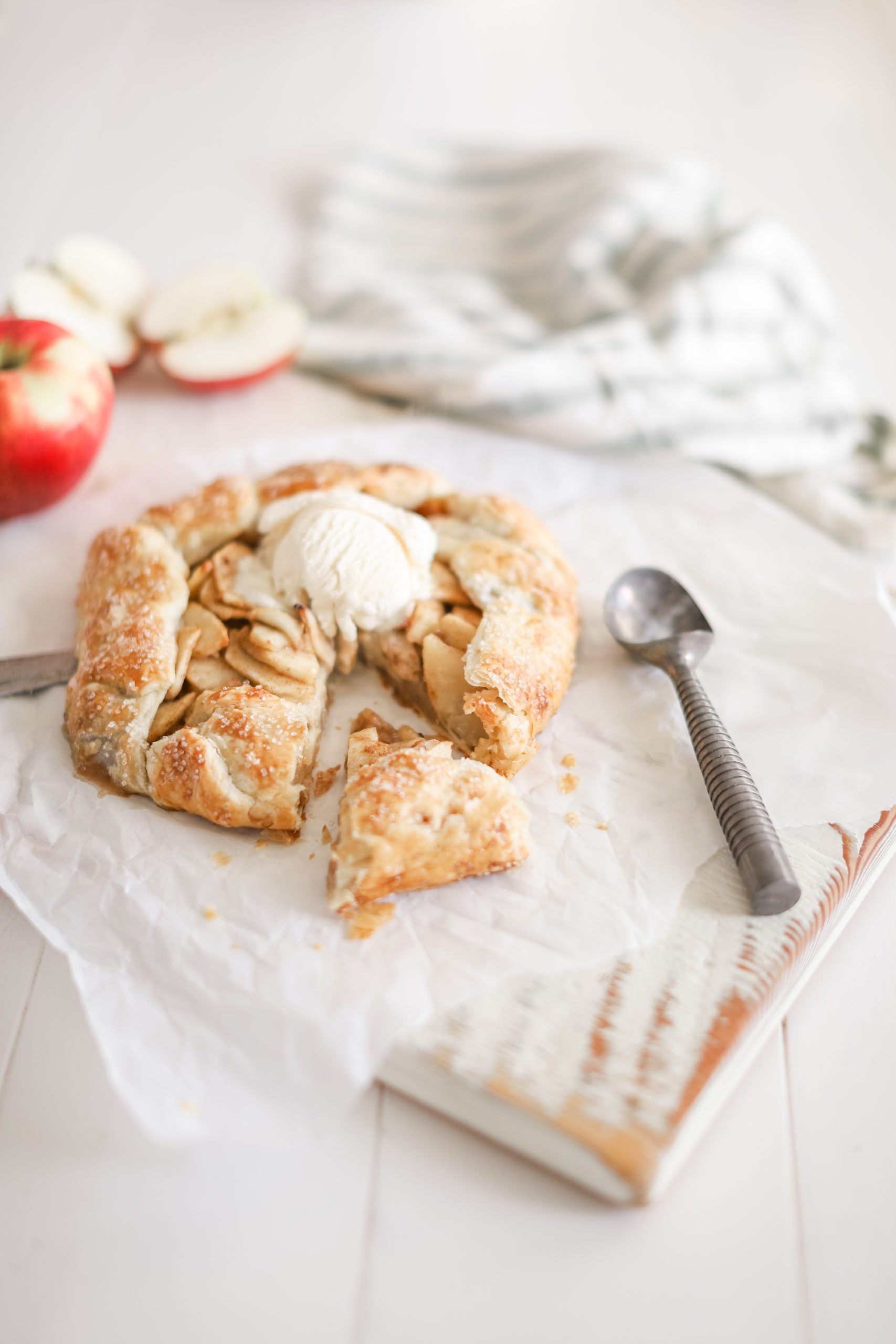 And in case you find yourself wondering what to do with any leftover turkey and veggies you may have… try this Turkey Soup!
Thanksgiving Dinner Menu
Dinner Menu:
Hostess Schedule
Day Before
Buy flowers or centre pieces (I like white pumpkins, apples and leaves or branches!)
Purchase wine: chill white or rosé if using
Grocery shop
Iron linens
Pick outfit (fun!)
Make cake and/or mini cheesecakes (refrigerate if making cheesecake)
Prepare Mushroom Wellington filling (if using)
Assemble flower arrangement
Set table
Day Of
Morning:

Make buns (start first, they take the longest)
Make stuffing and refrigerate
Prep turkey and bake (cook time will vary on size of turkey), if using

Afternoon:

Make Confetti Kale Salad (wait to add dressing until dinner): refrigerate
Prep mashed potatoes (make the full dish 40 min before guests arrive)
Prep brussels sprouts
Prep carrots
Assemble Wellington, if using
Bake stuffing (if serving separately)

20 Minutes Before Guests Arrive:

Assemble cheese board (if making)
Roast brussels sprouts
Place potatoes in a warming dish in the oven
Bake Wellington
Put on music (try my Spotify Fraiche Cooking playlist!) and light candles

Guests Arrive:

Serve wine
Take turkey out of oven to rest before dinner (if making)
Steam carrots
Dress the salad
Serve dinner!